Accidents and Pedestrian Safety in Indian Cities
January 20, 2023 Vaidya R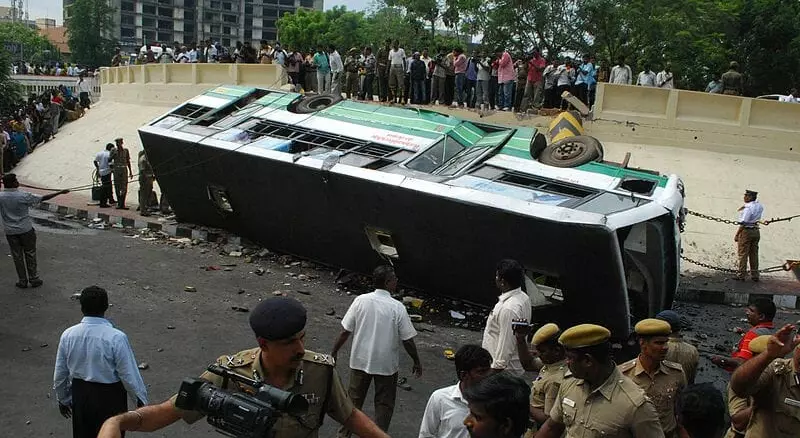 The Ministry of Road Transport and Highways (MoRTH) released its road accidents report for 2021. This is a comprehensive report with exhaustive data on road accidents in India. The numbers are from FIRs filed across the country for road accidents, and thus the numbers look mostly the same as in the National Crime Records Bureau Report.
What does the Road Accidents data say about accidents in India?
According to the report, India recorded a total of 4,12,432 accidents in 2021 which resulted in 1,53,972 deaths. On average, 422 people are killed each day in India in road accidents.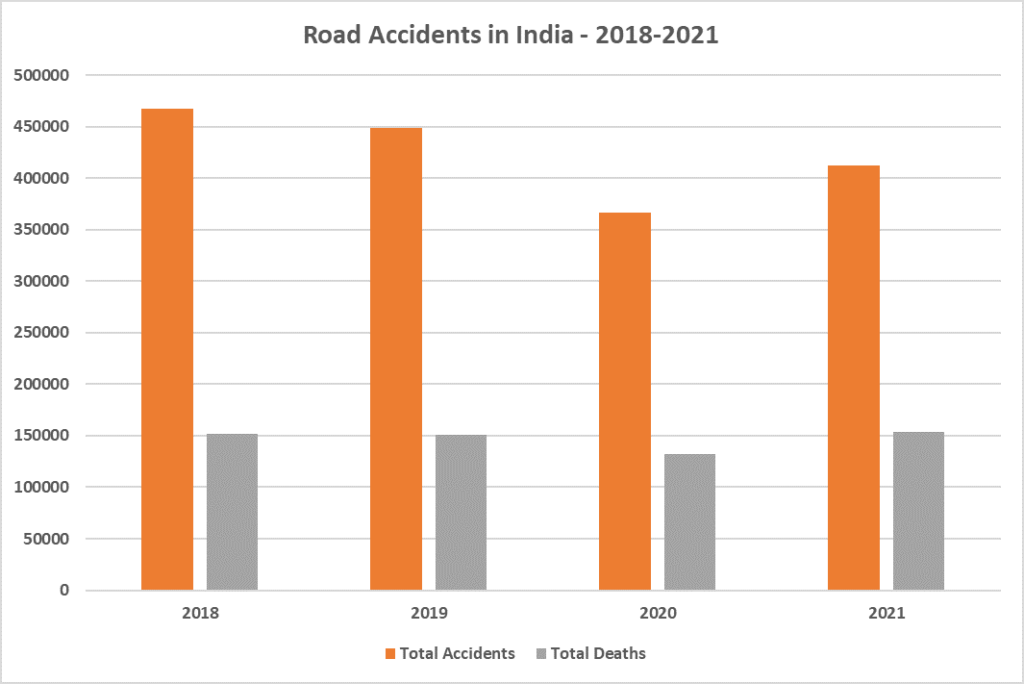 While the number of accidents seems to be reducing over time, the number of fatalities has remained constant over the years, barring the decline in 2020 owing to the lockdowns.
How safe are our cities?
Among the seven metros, Chennai seems to have the worst record in terms of accidents, recording more than 5000 road accidents in 2021, followed by Delhi. In terms of fatalities, however, Delhi ranks first with 1239 deaths followed by Chennai at 998. Bengaluru follows at third on both counts.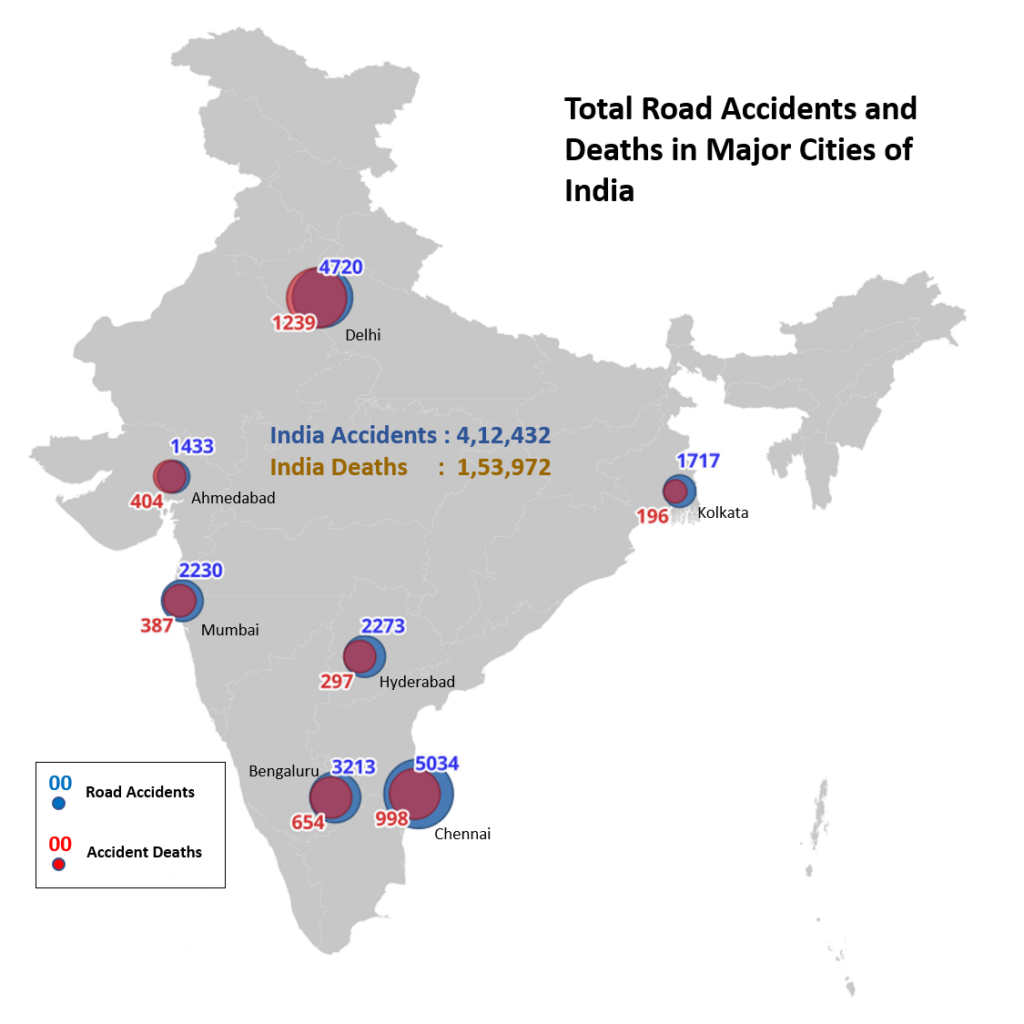 Pedestrians are among the most vulnerable to road accidents. While cars come with safety features like airbags and ABS, and two-wheelers are required to wear helmets, pedestrians are exposed to any vehicles that might lose control and bear down on them. This is reflected in the data where around 29,124 or 19% of the deaths are of pedestrians.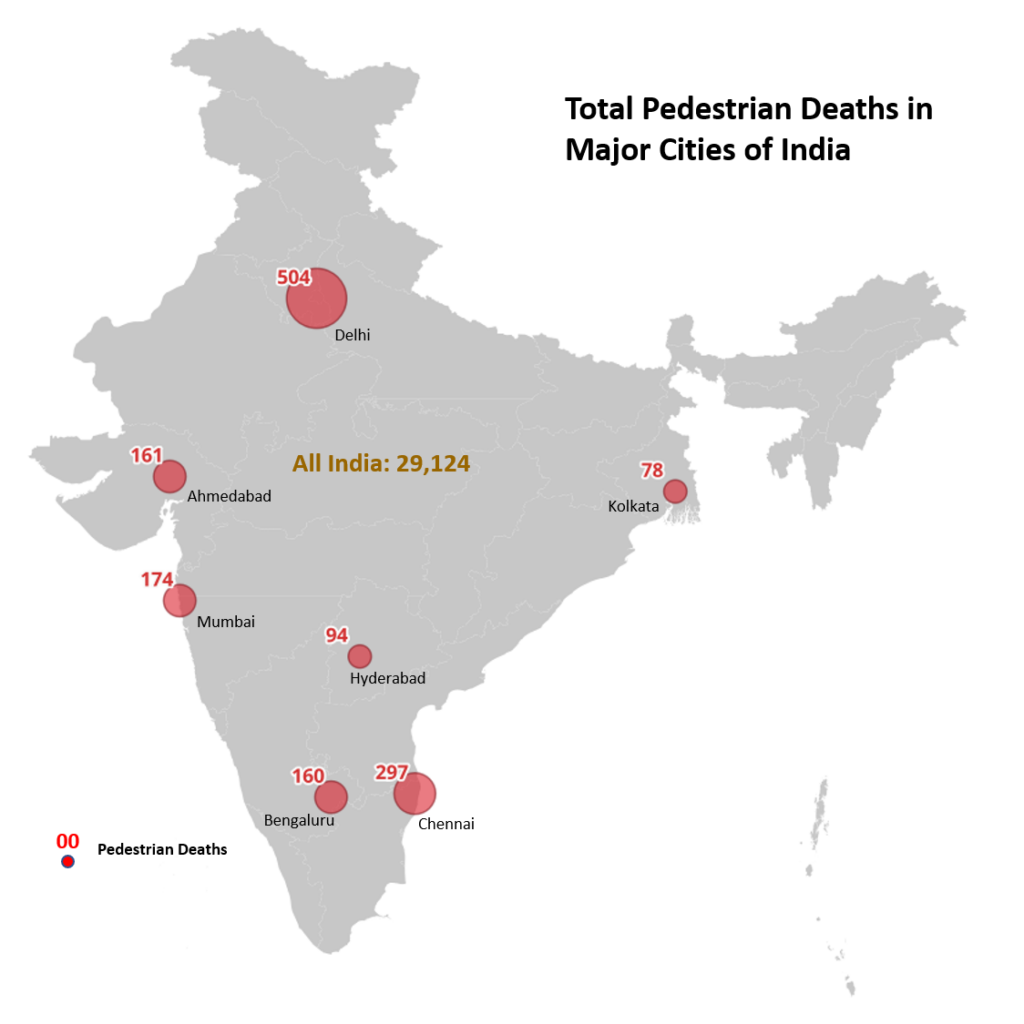 However, when considering only cities, around 25% of the deaths in cities are of pedestrians. Fifty cities with more than a million population recorded 3,786 pedestrian fatalities out of a total of 15,350 road accident fatalities. Among them in Delhi, Ahmedabad, Mumbai and Kolkata 40% of the fatalities were of pedestrians.
The report reveals that cars, taxis, vans, and LMVs (19.9%), two wheelers (18%) and auto-rickshaws (16.9%) are the leading vehicles of crime when it comes to pedestrian deaths. 81% of the pedestrians killed were male and 19% female. 16481(57%) of the pedestrian fatalities were of those under the age of 45. The largest cohort to be killed in road accidents is of 45-60 years, accounting for 23% of the deaths.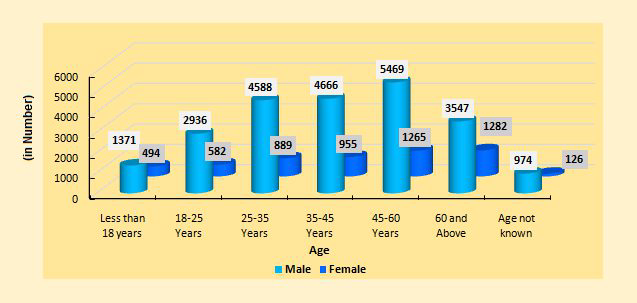 Apart from rules to increase safety for four-wheelers in the form of more airbags, we need better infrastructure for pedestrians in the form of accessible footpaths and safe road crossing facilities.