Analysing the MoRTH Road Accidents Report for 2022
November 10, 2023 Vaidya R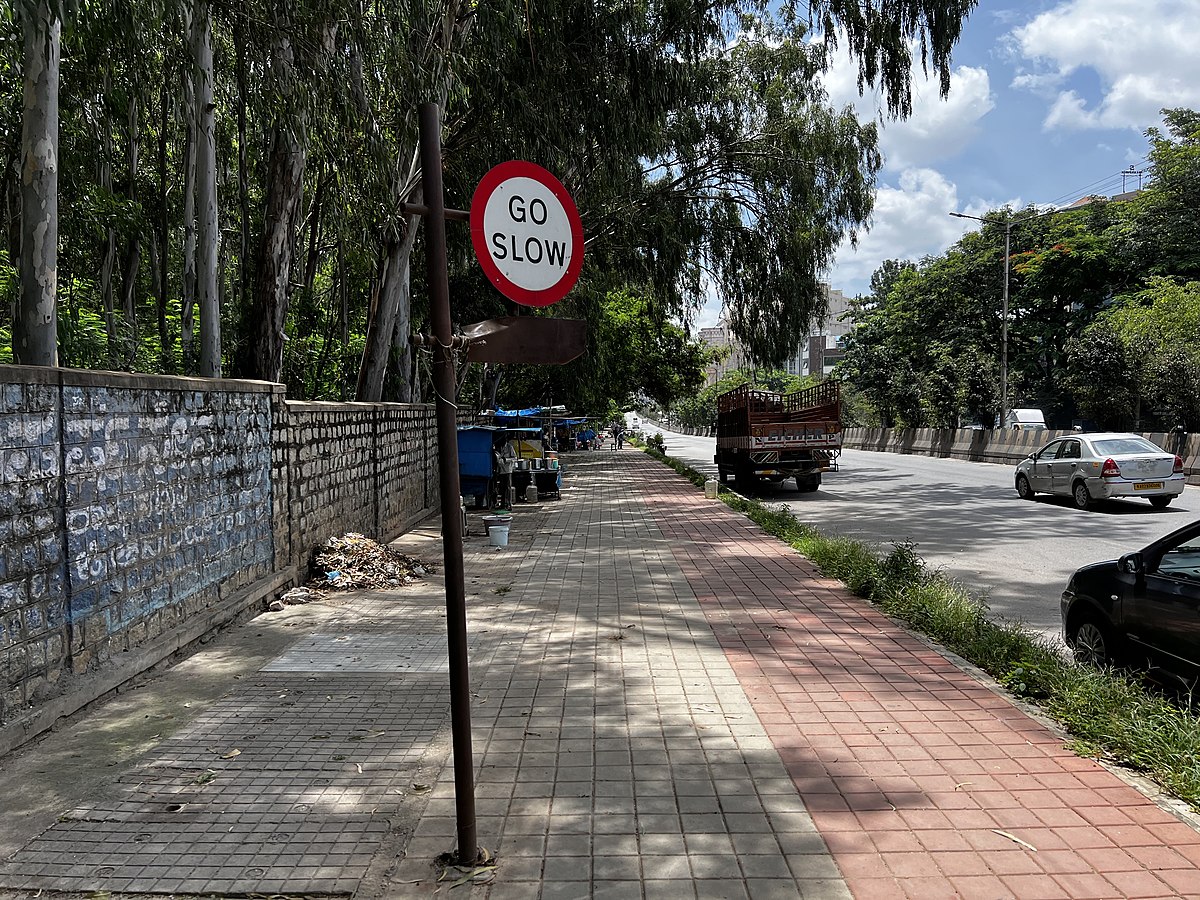 The Ministry of Road Transport and Highways (MoRTH), Government of India, recently released the road accidents report for 2022. The report lists detailed statistics on road accidents in India – number of accidents, deaths from accidents, type of vehicle involved, type of road, etc. The data is also split by states and Union Territories, and for 50 major cities with more than a million population (as per 2011 census).
Road accidents in India in 2022
At the national level, the report shows that the road safety situation has worsened from 2021. There were 4,12,432 accidents in 2021, from which 1,53,972 people died. In 2022, this has gone up to 4,61,312 accidents that caused 1,68,491 deaths. This is an increase of 12% in accidents and a 11% increase in road accident deaths from 2021. It needs to be considered that 2021 also had shutdowns due to Covid-19, which could have contributed to better road safety numbers.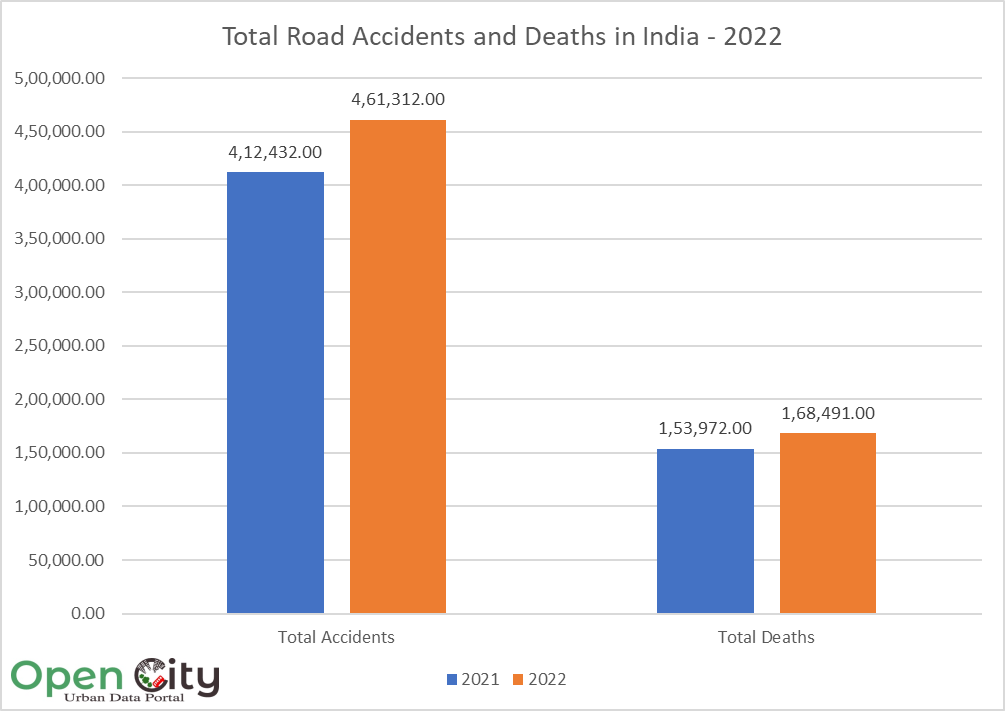 More than 50% of the deaths are of motorists on two-wheelers followed by pedestrians and then cars. While 69,385 two-wheeler users were killed in 2021, that number rose to 74,897 in 2022. 29,124 pedestrians were killed in accidents in 2021, and that rose to 32,825 in 2022, a 12.7% increase year-on-year.
While the high proportion of two-wheeler deaths can be attributed to their proportional share of vehicles on the roads, the large number of pedestrian deaths is a cause for concern.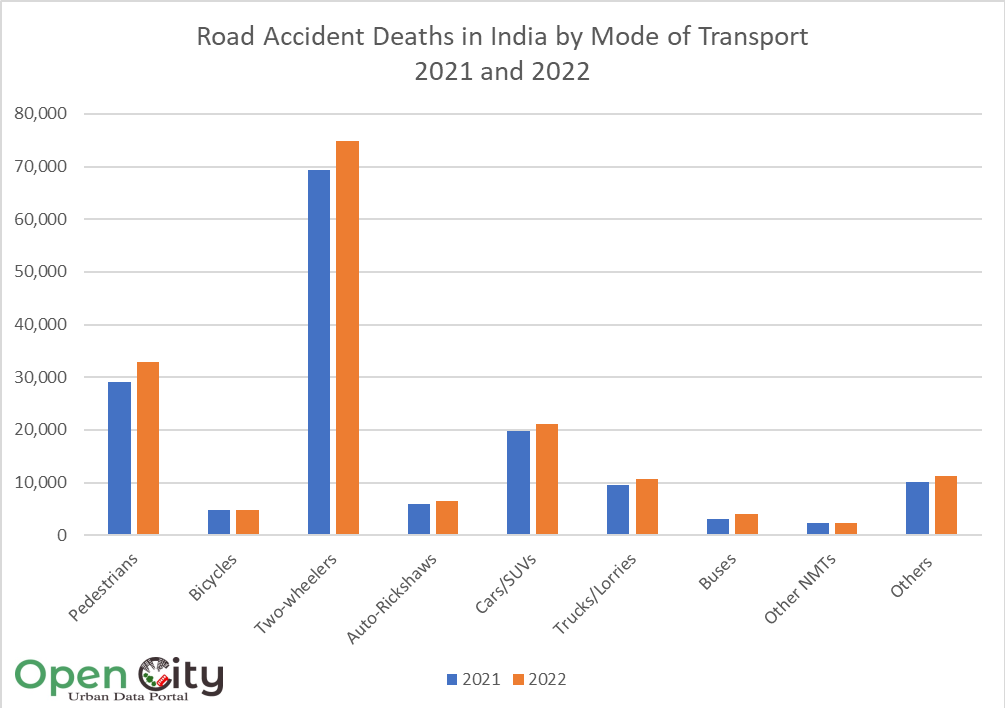 Most accident-prone cities
Looking at data from the 50 major cities in India with population over 1 million, Delhi leads with 5652 accidents. Interestingly, last year's top-ranked city Chennai drops to fifth. Three cities from Madhya Pradesh make it to the top 10 – Indore, Jabalpur and Bhopal. They ranked in the top 10 even in 2021. It suggests that major interventions are needed in Madhya Pradesh to address road safety issues.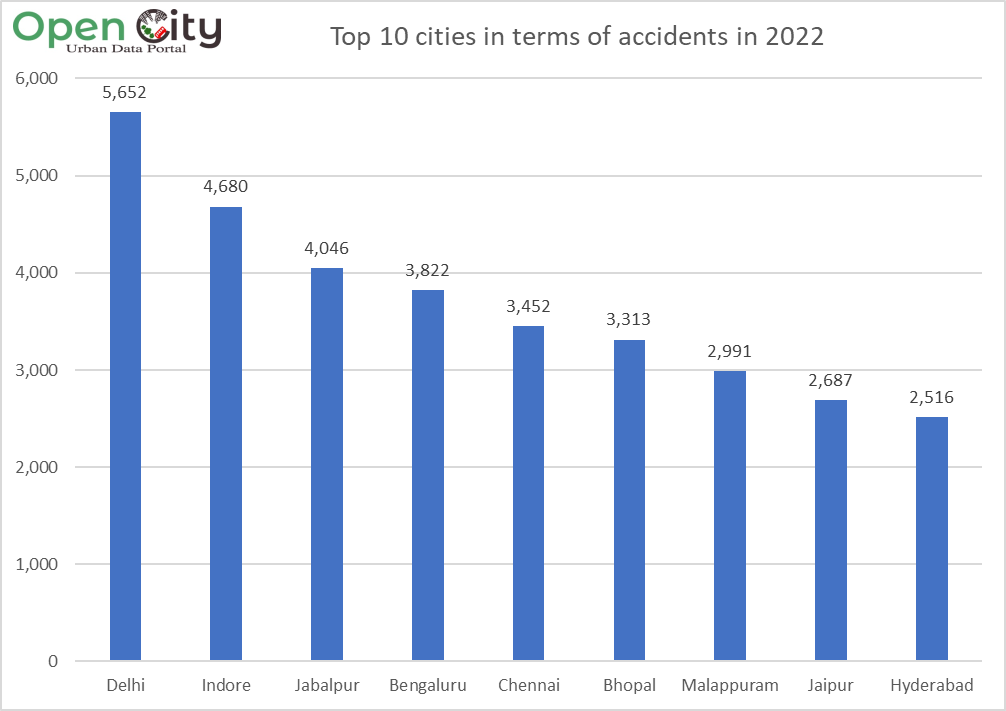 In terms of road accident deaths, Delhi leads again with 1461 deaths, followed by Bengaluru at 772, almost half of Delhi. Jaipur, Kanpur and Indore follow. Interestingly, Jabalpur and Bhopal don't rank in the top 10 when it comes to deaths.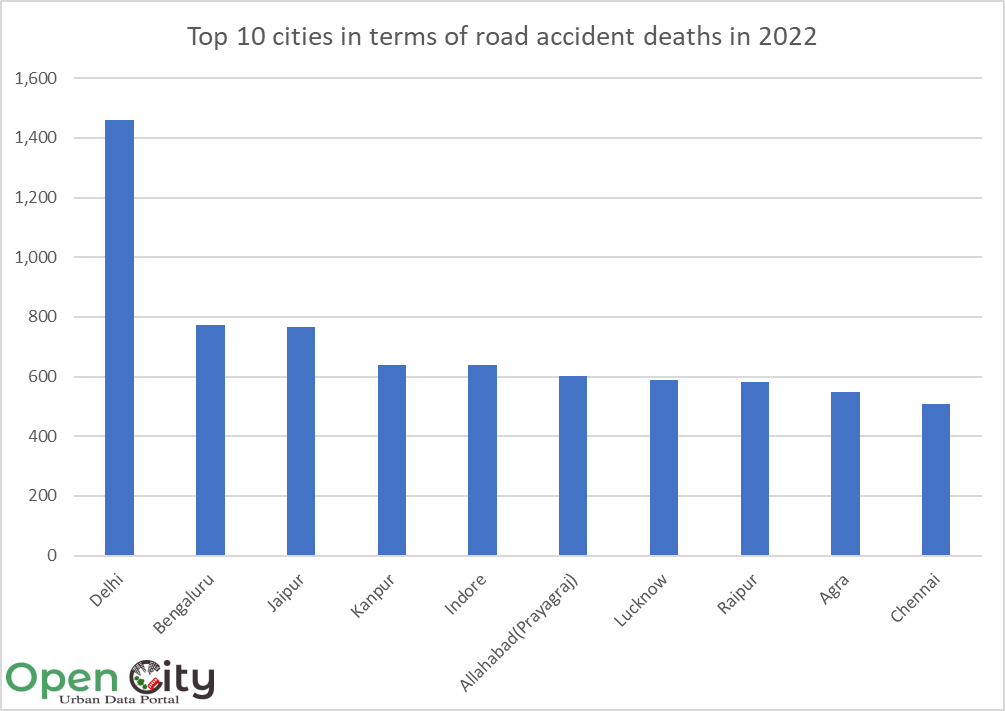 While Madhya Pradesh had three cities in the top 10 when it came to accidents, Uttar Pradesh has four in the top 10 – Kanpur, Lucknow, Agra and Allahabad(Prayagraj) – in fatalities. None of these cities rank in the top 10 in total accidents. In Agra the number of deaths is more than 50% of the accidents, while it is around 45% in the other three cities. This likely means that fewer non-fatal accidents in Uttar Pradesh are reported through FIRs when compared to other states, leading to less number of accidents reported.
Chennai, which had 998 deaths in 2021, drops down the ranking with 507 deaths, almost half the number from last year. Interventions made over the year to address road safety issues seem to have paid off.
Road safety in the metros
Looking at the road accident statistics for the eight metros, the first thing that can be noticed is the positive change in Chennai. Chennai had the most accidents in 2021, more than 5000, and it has dropped by more than 30% . Delhi on the other hand has seen an increase by close to 20%. The rest of the metros, except Mumbai, have seen more accidents than 2021.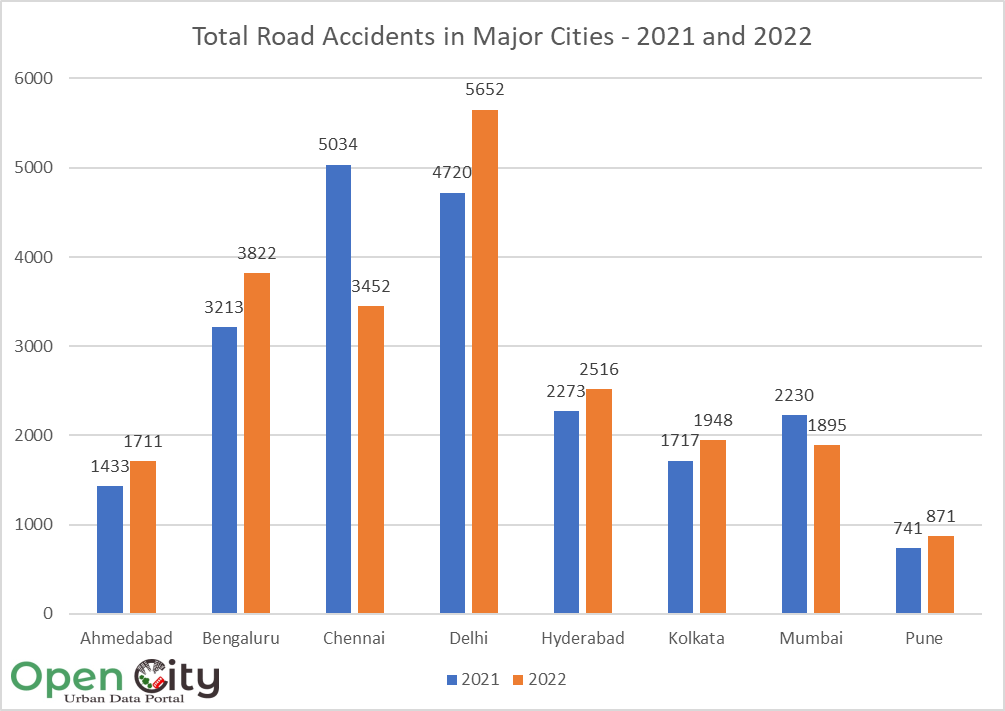 In terms of deaths, the two most important points that stand out again are the steep reduction in Chennai and the increase in Delhi. Delhi is the only city in India to have more than a 1000 deaths from road accidents.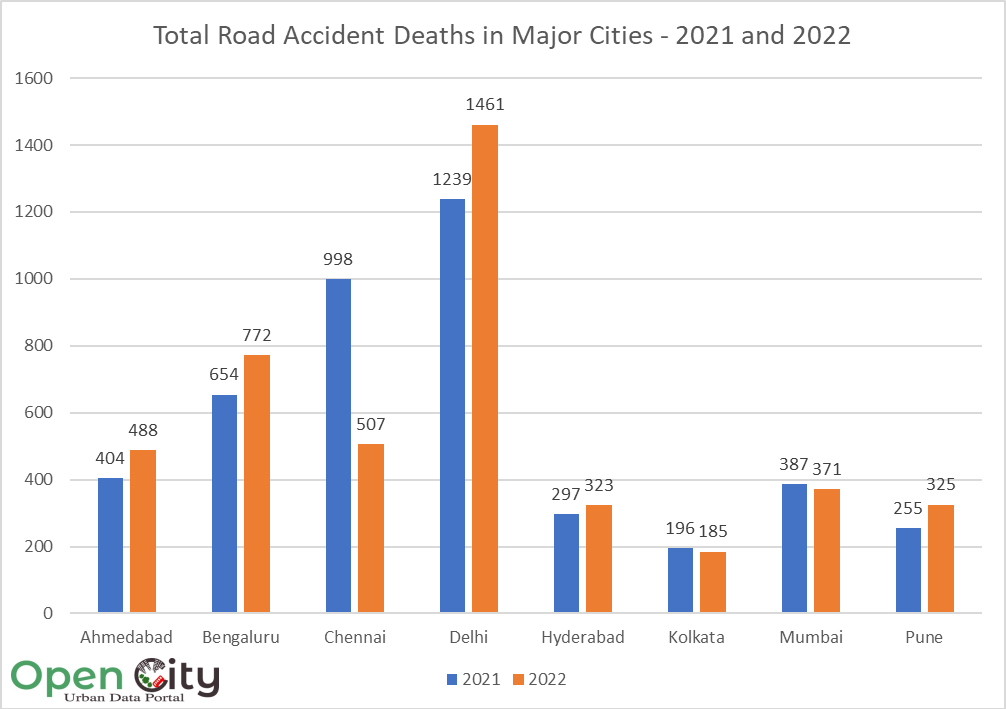 The rest of the cities show marginal increases, or decreases in the case of Kolkata and Mumbai.
Pedestrian safety in the metros
Close to 40% of the road accident fatalities in metros is of pedestrians. Unlike cars and SUVs which have been becoming increasingly safe over the years due to features like mandatory airbags and better design, and two-wheelers who are mandated to wear helmets while driving, pedestrians are the most vulnerable section on the roads.
In terms of pedestrian deaths, Delhi ranks the first here too with 629 pedestrians dying on the streets in 2022. Apart from being a large number by itself, it is also a 25% increase from 2021. Bengaluru comes second with 247 deaths, a massive 50% increase from the previous year. Of the 118 additional deaths in 2022 over 2021, 87 were of pedestrians; pedestrian fatalities form the bulk of the increase in fatalities in Bengaluru.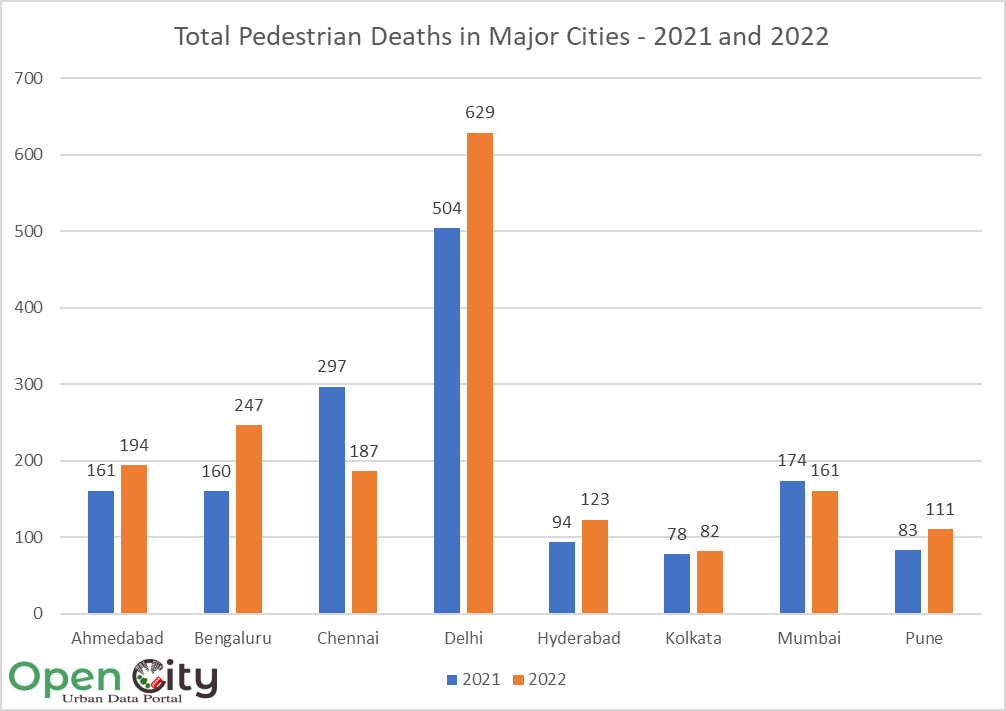 The road ahead
With a population of 1.4 billion, 1 in 8300 people died in India in 2022 from road accidents. 30,000 of them were pedestrians who weren't operating a vehicle and likely were victims of either poor driving or poor infrastructure.
What is heartening is the progress made by Chennai where they acknowledged that there was a problem and devised measures to solve it. It needs to be seen if this improvement is sustained, but this a model and learning that needs to be adopted by more cities, especially Delhi, Bengaluru, and cities in Madhya Pradesh and Uttar Pradesh. Leading in accidents and fatalities, Madhya Pradhesh and Uttar Pradesh desperately need interventions.
The large number of pedestrian deaths in our cities is a cry for better walkability starting with wider and functional footpaths, and safe crossing at junctions. In parallel, we need to push for better and more affordable public transport in all our cities to encourage more people to leave their vehicles at home, or even not own vehicles.