BBMP RTI documents
October 20, 2023 Vaidya R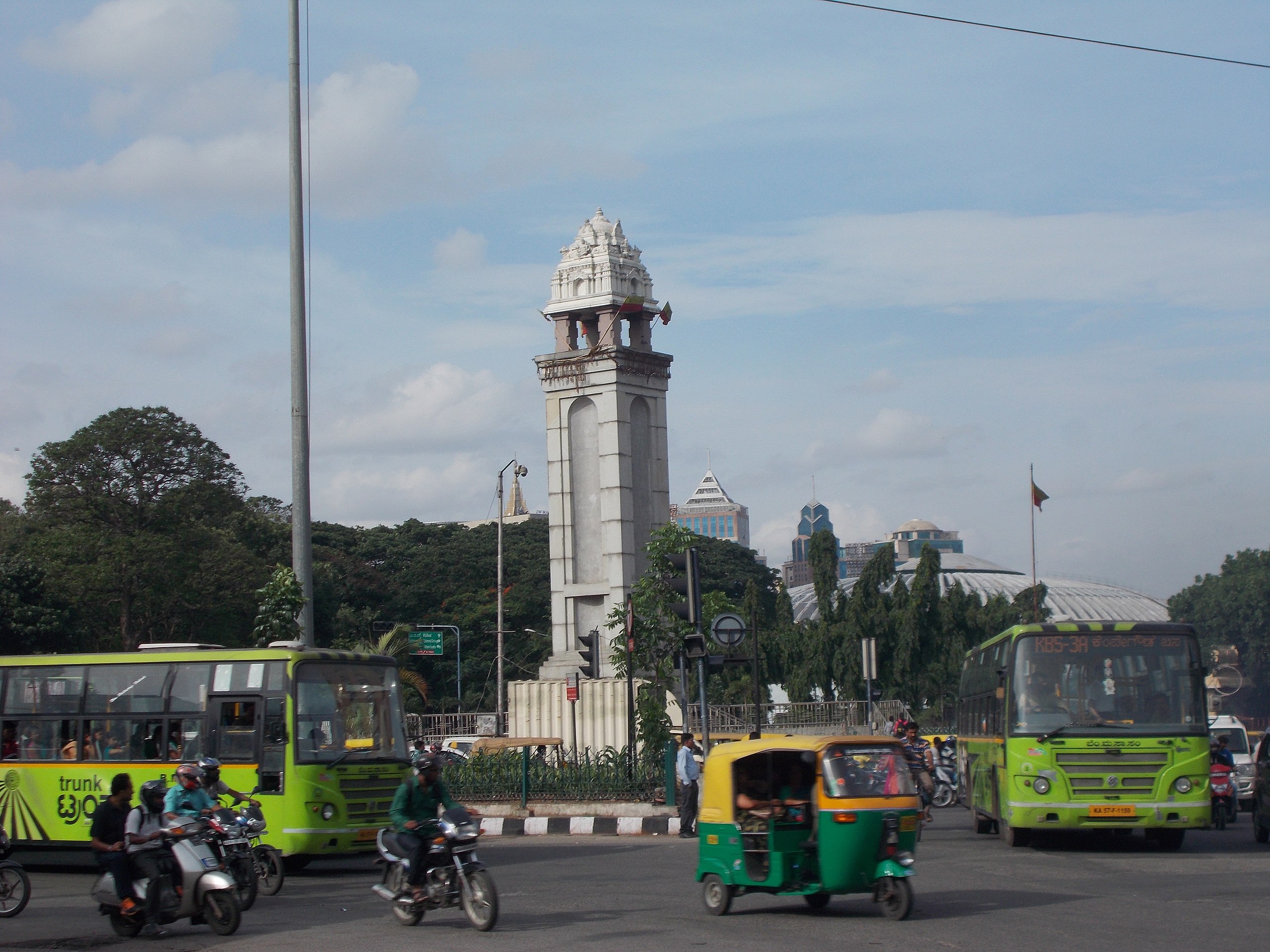 OpenCity.in recently accessed documents from BBMP on standard procedures. These documents were obtained through RTI by Ravindranath Guru, an RTI activist and founding member of KRIA katte. They were digitized with the help of Omshivaprakash of ServantsOfKnowledge. The main advantage of the digitization is that the documents are available as text pdfs which can be copied and pasted to analyse better.
The documents are available for download from OpenCity.in. Here is an explainer on these documents and what they mean. Most of the documents are in Kannada, but since the file is a text pdf they can be copied and translated using google translate etc. Just remember to clean up the sentences of line-breaks.
Fixing road cutting
Road cuttings are a common occurrence in Bengaluru streets and after the road is cut, they are usually not properly restored. While some cuts are cleaned up with concrete, many are just covered with mud and left to develop into pits.
BBMP has clear guidelines on the responsibility for restoring road-cuts. In this circular from 2012, BBMP lays out clear procedures to the zonal authorities to restore road cuts as soon as they are done using the money from the fee paid by the parties cutting the road as well as other funds earmarked for that purpose.
Building bye-laws violations and illegal constructions
BBMP has extensive bye-laws about building constructions. It is a detailed document running to 84 pages. The document is from 2003 and except for minor updates, the document is still valid now.
In 2007 an order on how to deal with bye-law violations was released. The document details how people can lodge complaints on violations that they notice, and the procedure for BBMP to act on it.
Once these violations are found, this circular from 2015, order no: PR/320/2015-16, details the fine that needs to be collected based on the violations observed. The amounts are a percentage of the guidance value of the building itself. The document is in Kannada.
In 2015 they also issued an order to tackle building bye-laws, order no: 5235/2016-16, which ordered that notices be issued to such building in case of plan violations, and electricity and water connections be cut off to such buildings. It also recommended taking action against the officials who approved the plans for the buildings.
To bring the above order into action, BBMP directed its officials through another order, order no: PR/223/2010-11, to submit monthly compliance reports on the violations in their jurisdictions – number of violations found, action taken, status of the action etc.
Waste collection from empty sites
Empty sites are a common occurrence in the outer areas of Bengaluru. While the owners enjoy the appreciation of property rates, the neighbours around the sites have to face issues like garbage and debris being dumped in these sites.
In 2015, BBMP issued two orders on waste collection from empty sites. In BBMP order 4686/2015-16, it ordered its officials to issue notices to owners of empty sites to clean up their sites if those sites were found to be used as dumping grounds for solid waste. If within a week of the notice the sites were not cleared, BBMP would take up cleaning of the site, and charge Rs. 2.00 per sq. ft to the owners of the site. In case the owners still did not pay up that charge, it would be added to the property tax for the site by the area warden.
In a related order issued a week later, order no: PR-F-852/2015-16, BBMP directed its officials to act upon empty sites based on the directions given in the earlier order mentioned in the above paragraphs.
Trade licenses and building occupancy certificates
BBMP order no. 638/07-08 issued in 2008 after a fire accident disallowed granting of trade licenses to establishments in buildings without Occupancy Certificates (OC).
However, they came under tremendous pressure from different groups as such a rule would disallow trade in a very large number of buildings. They amended the rules through a later order, order no: 5697/2009-10 issued a year later, which allowed issuing of trade licenses subject to specific conditions in case OC was not available for the building. These conditions included getting No Objection Certificates (NOCs) from the Pollution control board, etc.
Commercialisation in residential zones and the High Court ruling
Karnataka High Court Order no. 3676 was a landmark order on commercialization of residential areas in Bengaluru. The order prohibited commercial activities on roads of width less than 40 ft. In other areas only specific ancillary commercial activities were to be allowed in areas of size less than 50 sq meters. Here is a primer on what the order says and what it means for establishments.
After the above judgement was issued, on 25.01.2012, BBMP issued an order, order no: PR/8151/2012-13 referencing the above judgement. The order said that "BBMP will not permit or grant change of land user in the following areas: Jayanagar, Malleswaram, Richmond Town, Vasanthanagar, Vijayanagar, VV Puram, Rajajinagar and R.T. Nagar." In addition to these areas, areas shown as residential zones in the City Development Plan 1995 (CDP 1995) regardless of whether they are subsequently depicted as residential main or residential mixed are included. Any building plans sanctioned or trade licenses issued in violation of the above order after 25-01-2012 were to be recalled.
Basement parking in commercial buildings
In a order issued on 23.02.2005, order no: 2355/04-05 BBMP clarified that places ear-marked for parking in the plan sanctioned for a building construction cannot be permitted or diverted to be used for any other commercial activities, and no trade licenses would be issued for the same. It authorized relevant authorities to demolish any constructions that might have come up in such places.
It clarified that renewal of licenses should be done with the same terms as issuing of fresh licenses to prevent continuation of illegalities.
Name and signboard standards
BBMP has specific guidelines for sign and name boards. These include ornamental boards mentioning an area name, or street boards giving information on the name of a street and addresses on it. The document mentions the rates for these boards that BBMP would pay, but more interesting is the specifications – the height of such boards, the depth to which they should be sunk, etc.