What data says about BMTC's performance
November 11, 2022 Vaidya R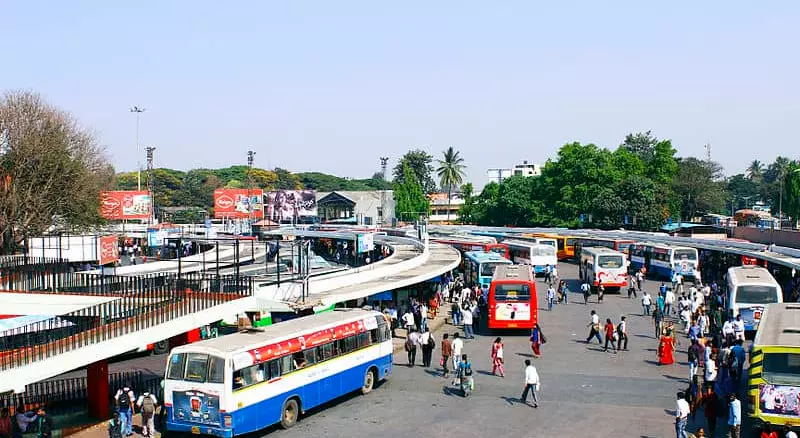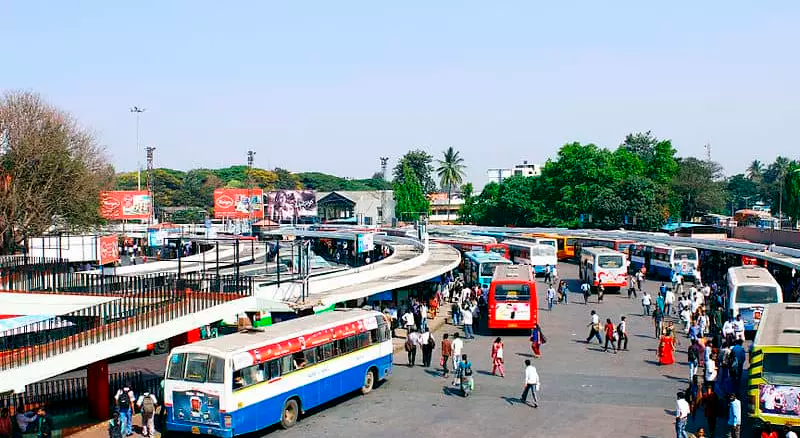 BMTC has put out its operational performance and other data in its annual reports till the year 2019-20. This is just short of the pandemic, so the data doesn't reflect what the pandemic did to BMTC, where many of the buses were grounded for months. You can find the data summarized here.
Lack of growth in fleet size
One of the first parameters to look for is the fleet strength, the number of buses operated. Most parameters like schedules, km serviced will depend on this. This number has barely seen much movement over the past 8 years. The fleet size has stayed around 6500 buses since 2012. This has also meant that the buses have been servicing roughly the same amount of Kms each day, even declining slightly over the past few years.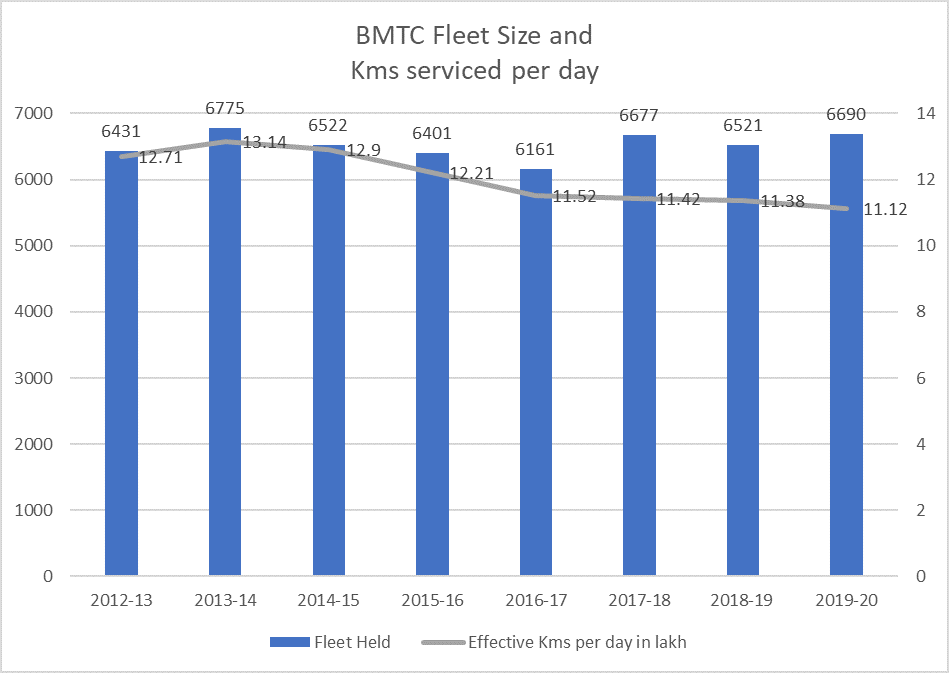 The 2011 census estimated the population of Bengaluru at 9.6 million. Current estimates from different statistics websites peg the population in 2020 at 12.3-12.6 million – a growth of around 30% in the 9 years. The same number of buses have thus been serving an increasing population by running the same number of kilometres.
While there were 0.677 buses for every 1000 people in 2011(or 1 bus for every 1423 people), this had deteriorated to 0.52 buses for every 1000 people by 2020(or 1 bus for every 1923 people). Ideally there should be at least one bus for every 1000 people, so doubling the fleet should be the priority at the earliest.
Decline in the number of people using BMTC
BMTC has been one of the main modes of transport in Bengaluru for decades. This is also proven by the number of people who commute by bus.
According to a survey by the Department of Urban and Land Transport, Government of Karnataka, based on the 2011 census, close to 30% of Bengaluru commutes by bus. This would make it the primary transport for close to 2.9 million people.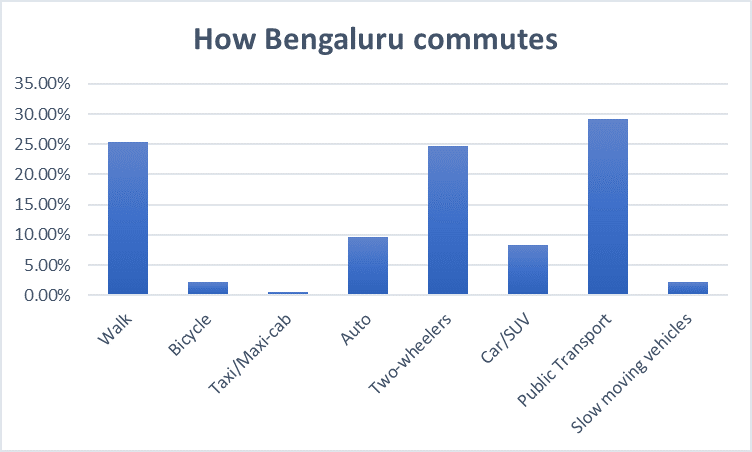 However, over the years this number has also likely taken a hit. Latest operational data shows that the number of passengers who use BMTC daily peaked in 2015-16 and has been declining steadily since. As of 2020, the usage was down to less than 67% of what it was at its peak. (Note that passengers per day is not the same as number of people who use BMTC per day – someone taking 2 buses in a day would be counted as 2 passengers served by BMTC on that day.)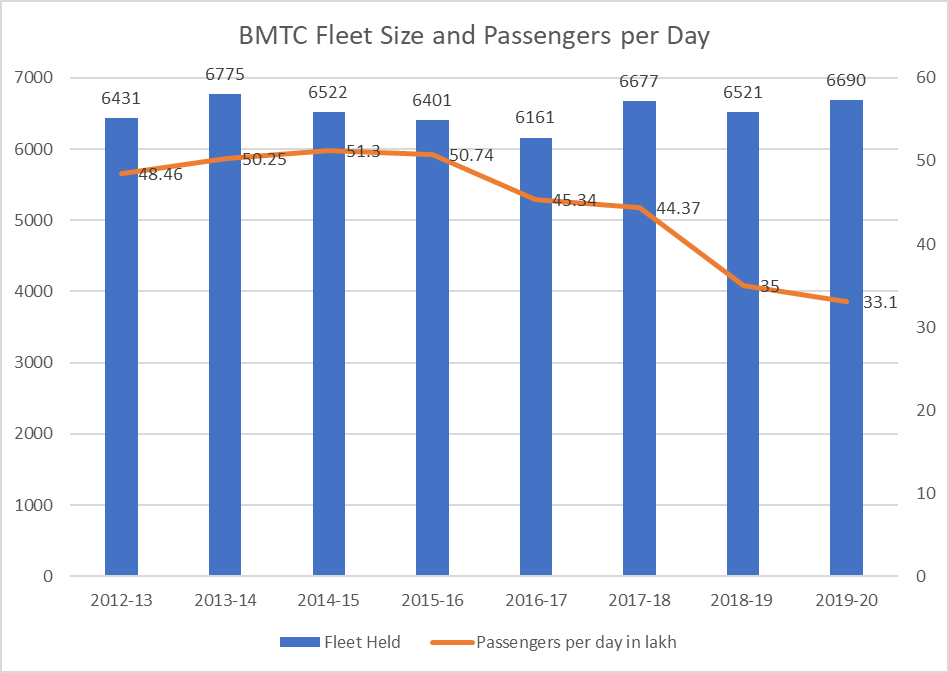 There could me many reasons for this decline including higher fare, economics of jobs and other viable options among others. One of the key factors that needs to be considered is the Bengaluru Metro. The Metro was running as a 6 km service between M.G Road and Byappanahalli in 2012, which expanded to a Northern line from Peenya till Malleswaram. In 2016, with the commissioning of the underground stretch of the purple line, the service shot up to 31 km, and in 2017 the service went up to 42.3 km. The extension of the green and purple lines to Kengeri and on Kanakapura Road had not yet happened by 2020 when the BMTC reports end.
At its peak, the Metro had an average passenger boarding of 5.18 lakhs per day by January 2020 before the pandemic hit. This is a large number that can make a significant dent in the number of passengers per day for BMTC, but is still much lower than the 33 lakh passengers served by BMTC in 2020.
During this period, the number of private vehicles has also grown rapidly at a rate of more than 8% each year. While 6 million two-wheelers and cars plied the roads in 2017, by 2022 that number has risen to 9.12 million in 2022 – a 50% increase in just 5 years!
The way ahead for BMTC:
It is absolutely essential for Bengaluru that BMTC not only stays relevant but also continues to be the primary mode of transport in Bengaluru like it was in 2011. More buses is the best and cheapest way to reduce congestion on Bengaluru's roads. For this they need to:
Increase the fleet size. The fleet size has remained constant while the city has grown both in terms of area and population. We need at least double the current fleet size for Bengaluru's population.
Reduce their ticket rates. The rates are currently prohibitively high – public transport should be a lot cheaper. This is also where they can be an important alternative to the expensive Metro. Their staging system and targets for conductors also makes it an unpleasant experience for commuters.
Start investing in better buses and more electric buses. Cheaper to run in the long term, electric buses could not only reduce the operating costs, but also bring in the 'cool factor' like what the Volvos did when they were first introduced.
Open up their data. Currently BMTC does not share its data except with specific organisations under NDAs. Any attempts by people to make apps for BMTC have been met with hostility. Being a publicly funded organisation, it is essential that they open up their data to the public. This can also help bring in a lot more innovation in areas like tracking and schedules.